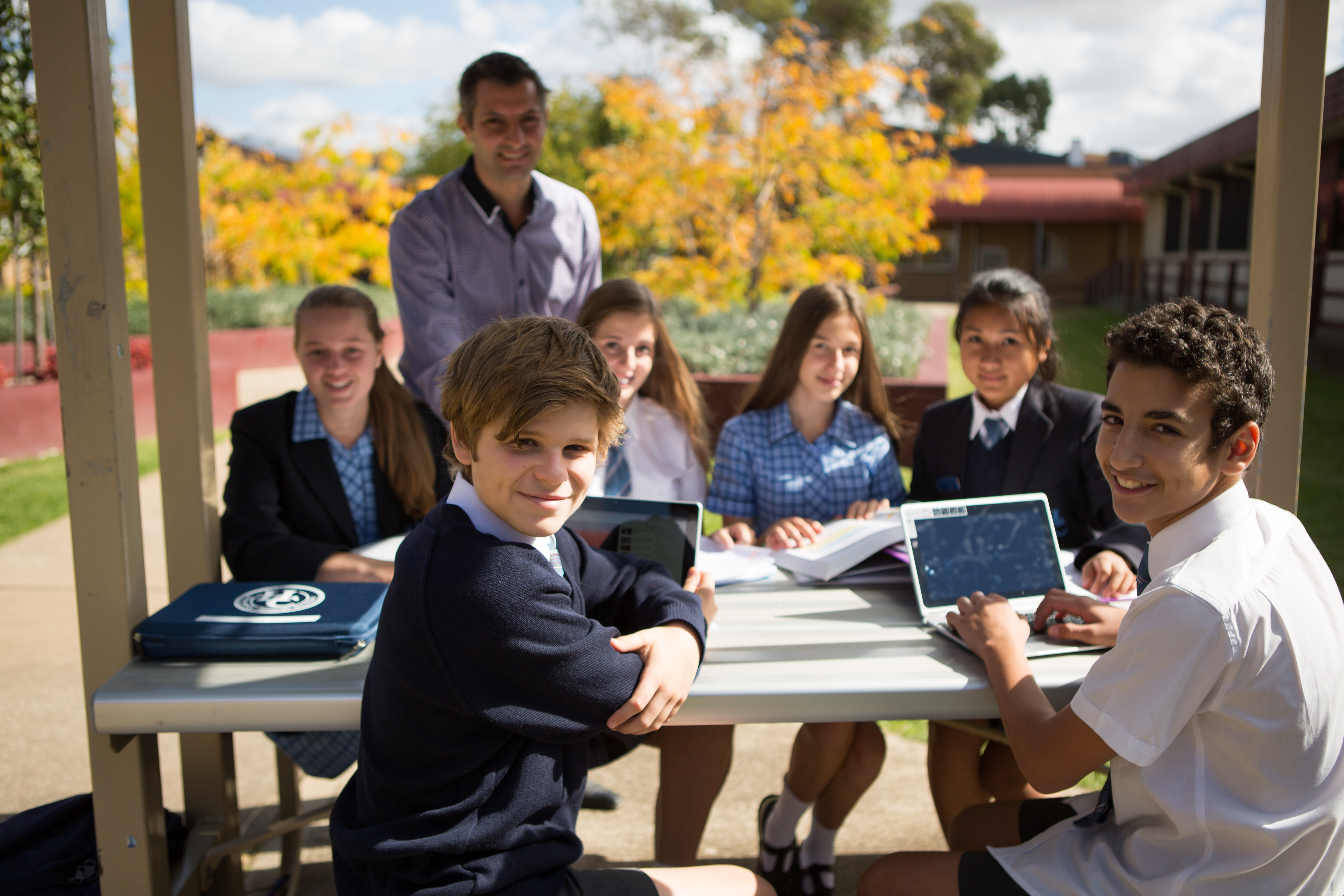 Hoppers Crossing Secondary College is a single campus, co-educational College with an enrolment of approximately 1,500 students. Great emphasis is placed on developing innovative and challenging educational programs, which is achieved by maintaining a close working relationship with the College community.
LEADERSHIP
The College offers a structured student leadership program including a Student Representative Council (SRC) and established High Resolves Program. Opportunities exist for involvement in programs such as Youth Parliament and the School for Student Leadership. Global leadership is also encouraged: three international opportunities (China, Italy and North America) allow students to develop leadership skills on a global platform.
ENRICHMENT
In a community partnership with local primary schools, the College runs a Science Enrichment Program, targeting Grade 6 students who are passionate about science, to expand their skills through enquiry-based learning and a Scientific Investigation Project. The High Achievers Preparation Program for Year 9 students is an extension program that provides multiple cross curricular options to cater to the individual interests of identified students with high academic potential. It supports students to find deeper understanding in their field of interest, encouraging continued high achievement. The program increases preparedness for transition into the VCE Access program including university enhancement stuides
DIGITAL LEARNING
Information and Communications Technology is prioritized across the curriculum with the inclusion of interactive whiteboards or digital media projectors in every classroom. Students are welcome to utilize their preferred learning technology, supported by our Bring Your Own Device (BYOD) program. This is aimed to skill students to take their place as digital citizens.
PERFOMANCE
A strong Performing Arts Program underpins a vast extra-curricular offering. Our students are active participants in the Wakakirri Secondary Schools Challenge, a national dance competition whereby students choreograph routines, design costumes and assemble stage sets. The College was awarded Victorian Story of the Year in 2014, 2015 and 2016.
College Principal, Mr. Wayne Terrill, invites you to attend our open day in May to find out more and take a tour of the College.