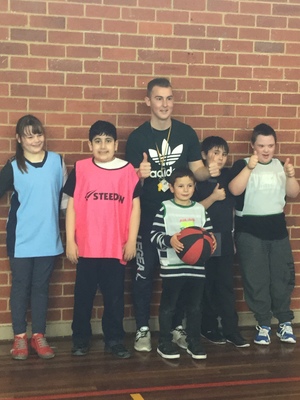 The Satellite Unit provides access to specialist education in a neighbourhood school.
THE PROGRAM caters for Primary school aged students with intellectual disabilities, autism and additional learning needs. Students are enrolled at Waratah Special Developmental School and attend the Satellite Unit on a full time basis. Students access both mainstream and specialists classes to maximise learning outcomes with specialist support in both the mainstream and satellite classes.
The large classrooms have an adjoining toilet and shower facility, quiet learning spaces and a secure outdoor play space. The focus is on participation, wellbeing and positive learning outcomes.
The program provides:
· Small class sizes – (7-12 students with two teachers and teacher aide support)
· A trained multidisciplinary staff with special education training and skills
· A curriculum designed to address the academic, personal, social and emotional needs of individual students
· Opportunities for students to participate in learning and social activities with their peers in the primary school
Brunswick South West PS hosts the Satellite Unit from Waratah Special Developmental School. Here students with additional learning needs not only benefit from the specialised curriculum provided in the Satellite Unit but are also given the opportunity to work in mainstream educational setting. All classrooms have an adjoining kitchen and bathroom. One of the classrooms has a purpose built playground for the students, with a sensory garden, sandpit and bike track that is accessible to all students to promote inclusive play.
Students are fully supported when they integrate into the mainstream classroom with special education trained staff. They are matched with abilities and needs to their mainstream class to help build on their academic, social and emotional development. Students play and learn together with their peers in an inclusive environment.
Contact Jenny Wallace, Principal on 9474 8700 or the Satellite Unit directly on 9389 3316
www.waratahsds.vic.gov.au