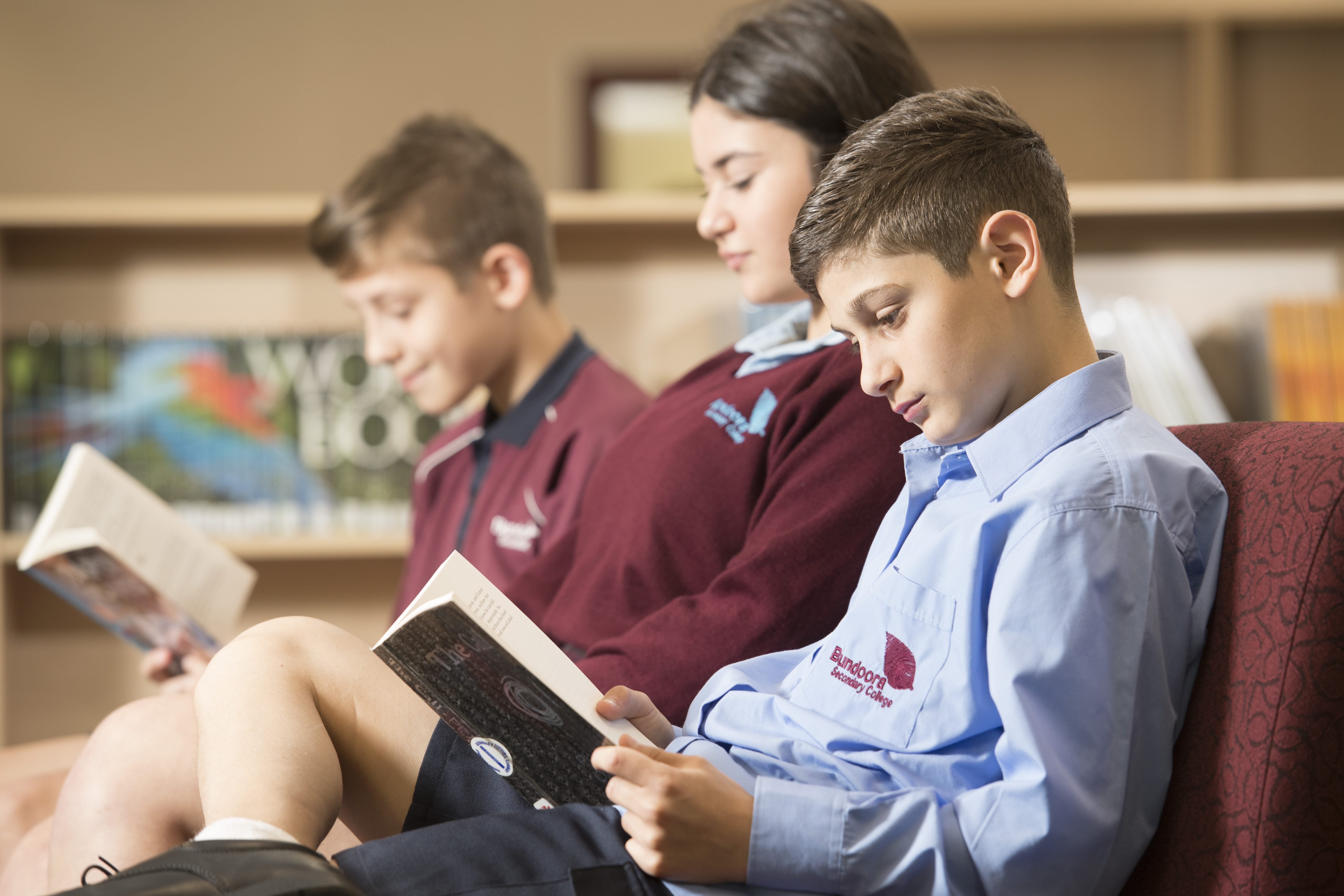 AFTER adopting the innovative Take Control model in 2017 and the Big Picture Education model 2020, Bundoora Secondary College continues its student empowerment journey…
Jack's eyes grow wide and a huge grin breaks out across his face.
'You mean – that might be a good idea? I thought for sure you were gonna say I couldn't do it.'
Jack has been tentatively explaining the idea for his 'passion project' to me: in a nutshell, it is to provide a friendly and fun community space in semi-rural areas for young adults, in order to support their mental health and wellbeing. He eventually wants to buy a house to serve this purpose and is ready to write up a business plan, including a proposal for funding and sponsorship.
'Yes is the default!' I reply, referring to our school philosophy which ensures students have minimal restrictions on their choices and pathways. Providing these are not harmful or excessively costly, students are encouraged to instigate, follow and direct their learning through their passions. As Jack and I start to unpack and elaborate his ideas more fully, it becomes quite clear that he could well be one of the next generation of young social entrepreneurs. He starts to spend some time researching what this means, what other social entrepreneurs are doing and the kinds of people who may be good mentors to him on this kind of a pathway.
I shake my head in awe at how powerful this kind of personalised learning is: Jack is completely engaged in some challenging and – dare I say it – dry and technical documentation. I'm not sure I've ever seen anyone jump at doing a business plan before, but here he is, eagerly and carefully constructing one because it matters to him. All around the room I am witnessing a similar transformation in student learning. Skye is writing and illustrating in charcoal a fantasy story for children; it's looking like becoming a novella in size and we are brainstorming how to get it published. When she has writer's block, she is reflecting on this and coming up with strategies to overcome it. Thirteen year old Caleb is emailing aviation authorities about whether someone can mentor him in his dream to become a pilot; alongside this he is 3D printing a model plane on foam board, having painstakingly interpreted the technical specifications from an old PDF.
Once printed, he will turn it into a working model with parts he has sourced and ordered himself. Maddy and Jess are collaborating on expanding the school's animal program with some rabbits. They are searching out regulations, drawing up specifications for a hutch, sourcing materials, checking out breeders and their credentials, inquiring about ongoing care and maintenance and thinking big about having a petting zoo for primary school children to come on site and learn from. They have written and submitted a proposal to school council for a small student loan for supplies and detailed how and when they will pay it back.
I wish I had more time and space to detail all of the exciting and innovative projects being completed by every student in this class.
My role in this "Passion Project" classroom is a far cry from traditional teaching practice; it is my duty in this personalised classroom – which focuses on transferable skills such as critical and creative thinking – to hand the steering wheel over to each student and instead be a 'guide on the ride'. I activate students to set their own learning goals, self-monitor, reflect and self-evaluate their progress on a regular basis. When there's a roadblock, I ask questions to stimulate their problem-solving processes; I coach them not to give up and to search out multiple options; I help them match their knowledge and skills to curriculum standards and map out a pathway for growth; most importantly, I am a learner alongside them, inquiring with them, exploring new avenues, taking some risks, failing at times…
Having never known anything other than a traditional 'teacher as the font of all knowledge' approach before, I have to admit, I was initially sceptical about personalised learning and student-directed learning. Most of us could identify with projects, either our own, our children's or our students which – let's face it – have been the cringe worthy products of low expectations, disinterest and lack of rigour. The kind handed in on a scrap piece of paper with Vegemite toast still smeared over the corners. Mention 'passion project' or 'project-based learning' and that kind of experience is what many find difficult to get past. It has been thoroughly revolutionising to witness and participate in a system which allows students to take control and alongside that, demands academic rigour, the development of
personal and social capabilities and the building of vital dispositions such as resilience, persistence and curiosity.
Passion Project is just one subject students can choose from at BSC, but the kind of student-directed learning it promotes is what we are endeavouring to cultivate across every learning area. There is a wide range of choice and negotiation for students, not only in what learning will look like, but also in how they will demonstrate new knowledge, skills and conceptual understandings. The Victorian Curriculum, VCE, VET and VCAL are still offered, but in new ways which are putting students in the driver's seat and increasingly giving them control over their journey and destination.
Student voice, agency and empowerment is being recognised as the way of the future in education. With 25% of students not completing Year 12 in Australia, you would have to say that at present, disengagement is a national problem that urgently needs to be addressed. Our young people deserve so much more than education being done to them. At Bundoora Secondary College, we changed to the 'Take Control' model because we are resolved to be a school which offers the kind of learning environment you would wish for your children. Anecdotally, there is so much evidence of positive change from the perspective of students, parents and staff. Although data is always slower to signify changes, even at this early stage of the model, it testifies to increased engagement, greater development of 21st century skills and the growing agency in our learners.
Like 21st century society, the Take Control model and Big Picture Education model at BSC is a work in progress; continually improving, being refined, learning as we go. As pioneers, we are treading relatively new and unfamiliar territory, but we press on with this keen understanding: that what is behind us is no longer fit to inhabit and what is in front of us is a portal into the future. Like the roads in Robert Frost's famous poem, there is now a clear choice in education of how we get to our destination. The traditional path may feel safe for being so well-trodden but is increasingly irrelevant in preparing students for an uncertain future. With the poet, we've taken 'the one less travelled by, and that has made all the difference.' We invite you to join us on this remarkable journey.