Home
Northside Christian College
Northside Christian College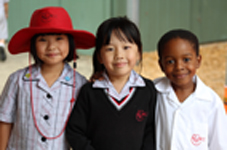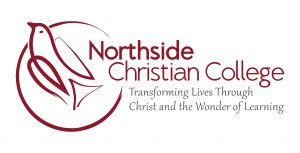 Address:
31-61 McLeans Road, Bundoora
Bundoora
Victoria
3083
Australia
Profile

---

Northside Christian College is celebrating 40 years of providing quality Christian education for boys and girls in the Northern Suburbs of Melbourne in 2019. We are currently experiencing unprecedented growth in all areas of the College, from Prep through to Year 12. Providing education to all year levels on one site is a great advantage to our families.
A wide range of extracurricular activities are on offer at Northside. Students are able to enrol in instrumental music lessons, join sporting activities through CSSN and develop their leadership skills through SRC and other student-led initiatives.
Northside Christian College staff are able to give attention to individual students due to the smaller class sizes. The staff truly care for students, aiming to partner with families throughout their childrens' schooling years.
The Inspire Gifted and Talented Program offers academic extension to those students who benefit from the various experiences provided, while we also have learning support staff who come alongside students who need additional assistance.
If you are looking for a caring, Christian community where your child can thrive, please consider Northside Christian College. You can contact the Office on 9467 2499 to book into a tour and receive enrolment information. You may also like to visit our website for further information: www.ncc.vic.edu.au
Mr Damian Higgins joined us at the beginning of 2018 as Principal. Prior to commencing at Northside, Damian was the founding Principal of Discovery Christian College, in Central Queensland. He has vast experience at other Christian schools in Victoria in various roles. He is a leader who is a dedicated Christian, empathetic, creative and able to relate effectively with people from all walks of life. The College values the many years of educational leadership experience Damian has gained both in Australia and overseas. Since he has joined us, the College has grown in student numbers and continues to improve the facilities to meet student needs. Mr Higgins would be happy to meet you at a Principals Tour and discuss how your child can grow at Northside Christian College. To book into a tour, please contact the Office on 9467 2499.