Home
Sacred Heart Catholic Primary School, Diamond Creek
Sacred Heart Catholic Primary School, Diamond Creek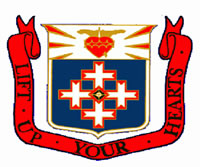 Address:
25 Gibson Street, Diamond Creek, 3089
Diamond Creek
Victoria
3089
Australia
Profile

---

The Sacred Heart School community has much to celebrate. Our students, along with the parent body and staff members, work together in collaborative partnerships. A culture exists in which the Sacred Heart community values
and affi rms each individual, with students encouraged to work to their full potential and to build relationships of respect, trust and acceptance. Our staff is a highly professional team of educators who continually strive for best practice, innovation and creativity.
They are committed to ongoing learning, modelling this culture of learning to the children within our care. We offer a broad based inclusive curriculum with a range of opportunities and experiences that foster the growth of the whole student. Sacred Heart promotes in each person a sense of hope and connectedness inspired by Jesus Christ.
We celebrate the unity between the parish and school and encourage all parents, as their child's fi rst educators, to become active participants in both. The Sacred Heart community values difference and diversity to support and enable the full flourishing of our students.
We pride ourselves on the intellectual, spiritual, personal, social and physical growth of each individual within our care and take great pride in the children who leave our care prepared for the academic and social rigours of secondary school.