Home
Kolbe Catholic College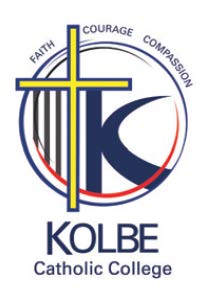 Address:
Lysterfield Drive, Greenvale Lakes, VIC, 3059
Greenvale
Victoria
3059
Australia
Profile

---

Kolbe Catholic College is a co-educational Year 7 – 12 school serving the people of the northern suburbs of Melbourne. Established by the Archdiocese of Melbourne in late 2006, as an Archdiocesan College, and welcomed its first students in January 2008.

The College is named after St Maximilian Kolbe whose legacy is a story of heroism, courage and self-sacrifice; a beacon of hope for the future. St Kolbe died at the Auschwitz Concentration Camp in 1941, at the age of 47 – having offered to take the place of a fellow prisoner who had been condemned to death. His life is reflected in the College motto – Faith, Courage, Compassion – a vision to provide students with every opportunity to make the most of what life has to offer, to strive to be their very best and be inspired to serve others.

The College seeks to educate the whole person, and integrate Faith with the culture and life of a developing young person in Australian society. Priority is given to fostering each person's best expression of self. They strive to create a joyous environment with faith, courage and compassion, where all who learn, and all who teach, can expand their minds and hearts in striving toward academic and personal excellence.