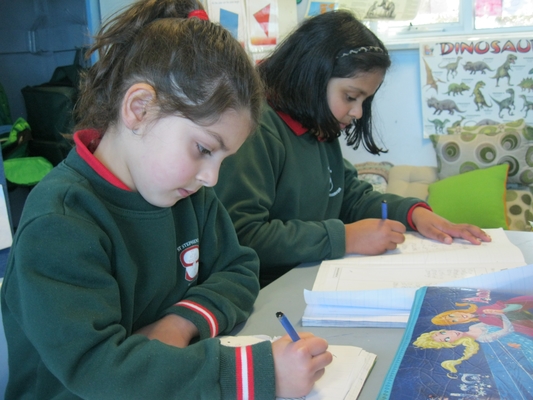 St Stephen's is proud to be the premier school, providing children from the East Reservoir area with a high quality Catholic Education.
Founded in 1958, St Stephen's has developed a strong tradition according to the teachings of King St Stephen of Hungary; take care of the powerless, be patient, and show forgiveness to people who wrong us. These values are embedded throughout our school community.
We are proud of our well-rounded curriculum that offers our children opportunities to be excited about coming to school and gaining the tools to become whatever they want to be.
Our Student Leadership Enhancement Program gives our children opportunities to work with teachers and families to become the leaders of tomorrow. Many of the best initiatives at our school have been planned and implemented by our children.
Our student leaders understand their responsibilities to help others, especially those younger than themselves. We are proud of our strong Buddy Program, that allows our Preps to come to school with children and teachers alike, entrusted to help them make friends and develop a love for learning. At St Stephen's, looking out for others is a key part of what makes our school what it is.
We want your child to have the knowledge, skills and understandings that will set them up to be confident learners, and that comes from a warm learning community.