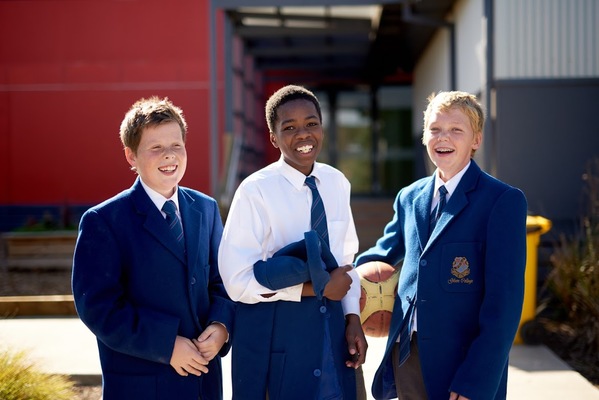 History
Gilson College is a Christian Co-Educational College providing both primary and secondary education. It is operated by the Seventh-day Adventist Education Department in conjunction with a locally elected Board of Management.
The College is part of a world-wide system of Christian Education which has had a tradition of excellence for over 140 years. The Seventh-day Adventist system of schools, colleges, universities and hospitals is presently found in most countries of the world.
Our College traces its beginnings to the mid 1970s when a primary school was established in the suburb of Pascoe Vale. At the end of 1987 the Pascoe Vale school was closed and this heralded the beginning of a new educational institution on the current Taylors Road site. Originally known as the 'Keilor School' its name was officially changed in 1992 to Gilson College.
In 2012 a second campus was purchased and began classes on Bridge Inn Road the following year with Foundation to Year 6 with a view to increase classes each year to graduate VCE students in 2019.
Our Purpose
Our Purpose is, through excellence in education, to develop people of integrity and Christian character.
The educational activities of the College are designed to provide opportunities for all student to achieve their maximum development intellectually, spiritually, socially and physically.
The process of education involves the continued development of a set of values upon which all decisions depend. Christian Education seeks to enhance sensitivity to values that are in harmony with God's will. The development of character and personality based upon a love for God, unselfish concern for others and personal self-respect, is basic to all curricular objectives. The concept that every child is a candidate for heaven and that education is a preparation not only for life in society today and the future but also for eternity, is implicit in the total curriculum.
PB4L
Gilson College community fosters a positive learning culture where respectful, responsible and resilient relationships promote excellence in a Christian environment.
The key elements for our Positive Behaviour for Life (PB4L) program provide systematic, intentional and constant redemptive conversations in class and everywhere to instill in our students, growth and development as well-adjusted citizens of society. 'Gotcha' cards reinforce the positive behaviours of students as they add to their house totals for recognition.
Quality Adventist Schools Framework
The QASF is the initiative of Adventist Schools Australia (ASA) and is 'based on the world's best school improvement practice and provides a process for schools to engage in the further strengthening of their professional learning cultures'.
The four domains on which the framework is based are: Adventist Identity; Learning & Teaching; Leading School Improvement; and Community Partnerships. The framework provides a way for the school and its community to have greater ownership of and commitment to the success of the school.