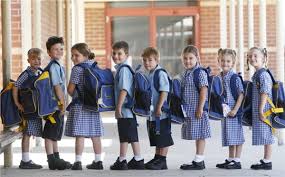 A child's first day of school isn't just a big event for them. It can often be an emotional, exciting, and anxiety-provoking time for parents. An expert on the transition to school provides advice on how families can minimise their stress and support a successful start to this new phase.
Sue Walker is a Professor in the School of Early Childhood and Inclusive Education at the Queensland University of Technology (QUT). She is an expert on childhood development and has specifically researched children's transition to school.
Professor Walker emphasises that starting school is an important and exciting step for both children and their families."For all children and families, the transition to school is a time of both opportunity and vulnerability," she said.
"The transition to school is a point where interactions between families and schools set the scene for ongoing engagement in education. We know that children's first school experiences shape their interest in learning and their engagement in school so a positive start to school can have long term benefits."
School transition, she said, is not just a one-off experience, and isn't just about the children in isolation, but the people around them as well. "When children start school, their roles change and the expectations of those around them change."
"Transitions are milestones for parents as well as children and parents may also experience some anxieties during this period. They may have concerns about their child's ability to cope with the demands of the new environment – learning where things are, what is expected of them, asking for help when needed."
"Informed families are less likely to be stressed about their child's transition to school and more able to assist their child in adapting to the new environment."
Professor Walker advises parents and schools to "provide opportunities for children to begin developing relationships with school staff prior to school entry, allow children time and opportunities for some gentle induction to enable them to orient themselves and adapt to the social and emotional demands of the new environment as well as to the intellectual, physical and social expectations of their new teacher."
"First hand experiences of the new situation prior to starting allows children time to talk about their feelings in preparing them for the challenges they face."
"The immense variety in children's development and experience makes each child's transition to school unique," said Professor Walker. But successful transitions share common themes: they entail "children feeling secure, relaxed and comfortable in their new environment, liking school and being able to successfully negotiate the daily challenges they encounter."
For more information please contact Professor Susan Walker on 0438 780 498 or at sue.walker@qut.edu.au