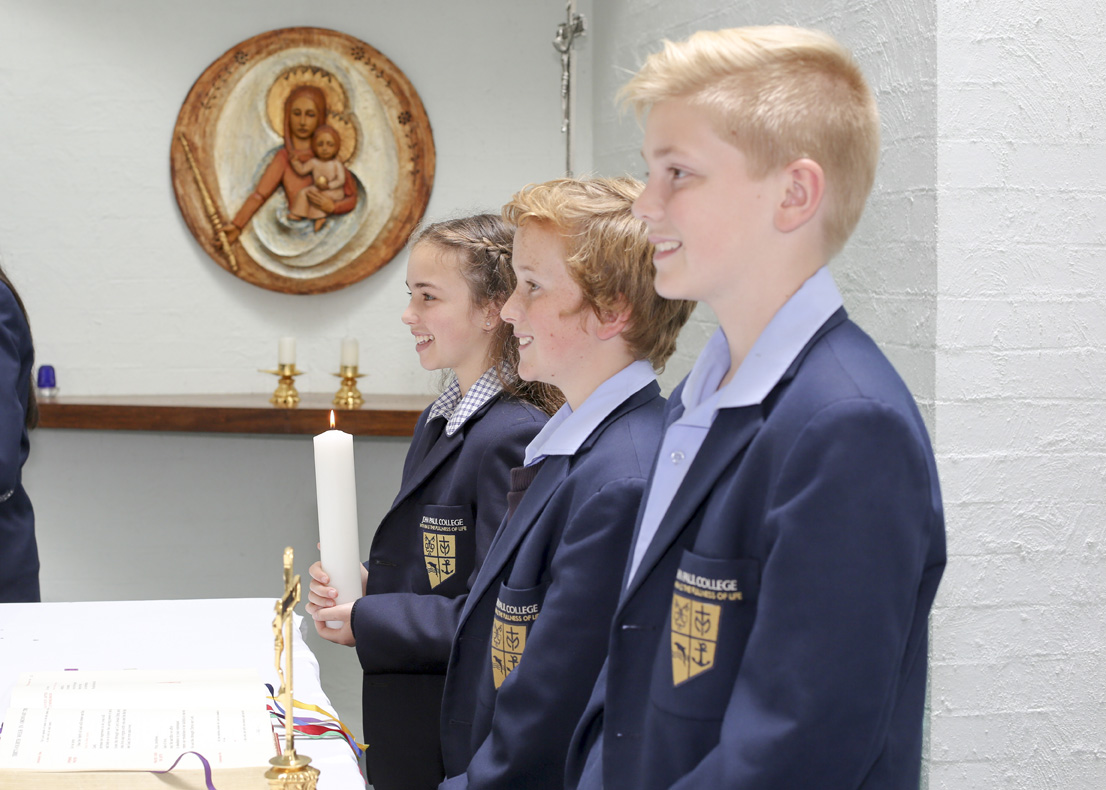 Inspired by the Gospels' values, John Paul College is committed to creating and maintaining an environment within which all members of the College community experience being loved, being worthwhile, having a sense of belonging and being recognised as unique. We are a vibrant learning community where each student is supported and challenged to achieve excellence. We are committed to maintaining high positive expectations and are attentive to the needs, goals and abilities of every student.
The College promotes the importance of wellbeing as the foundation to facilitating engagement, connection and learning.
At the heart of the College is the desire for the full flourishing of each student, across religious, physical, cognitive, emotional and social domains. Students enjoy coming to school as their personal narrative is known, respected and valued. Students are continually challenged to achieve academic success and model excellent learning skills and work habits. A diverse and rich curriculum is provided in all year levels to ensure interests, talents and aspirations are catered for and nurtured.
John Paul College offers parents, students and staff an opportunity to experience community life in a faith-filled environment. Each student is invited to develop their personal faith and the meaning and value in life through sacramental celebration, prayer, liturgy, retreats and other religious celebrations. Social justice initiatives are flourishing through our fundraising efforts and immersion programs to the Philippines and East Timor. Students willingly volunteer on a number of social justice initiatives and we are very proud of our young people who, in their service to others, enrich both their own lives and those around them.
Sporting opportunities are wide and varied for students at all year levels in both individual and team competitions. Students of all skill levels are encouraged to participate through the House swimming, athletics and cross country carnivals and those who excel are supported to go on to higher level competitions at regional, state and national levels.
Our first class facilities include modern and well-appointed Resource Centre, Food Technology Centre and Science laboratories. The Ngargee Centre for Performing and Visual Arts is a beautifully appointed space; comprising modern facilities for music, drama, dance, media and fine arts. Involvement in the Arts provides students with the platform to develop their creativity and confidence in a supportive, challenging and engaging environment.
Investing in the future of our students, the College has developed a Masterplan after extensive consultation with staff, students, parents and the College Board. The plan outlines the continued development to facilities over the next 15 to 20 years, ensuring our 14 hectare grounds and buildings meet the demands of an advancing curriculum.
See the College for yourself at our upcoming Open Day on Wednesday 7th August at 1.15pm or 2pm. Please register your attendance via the College website.