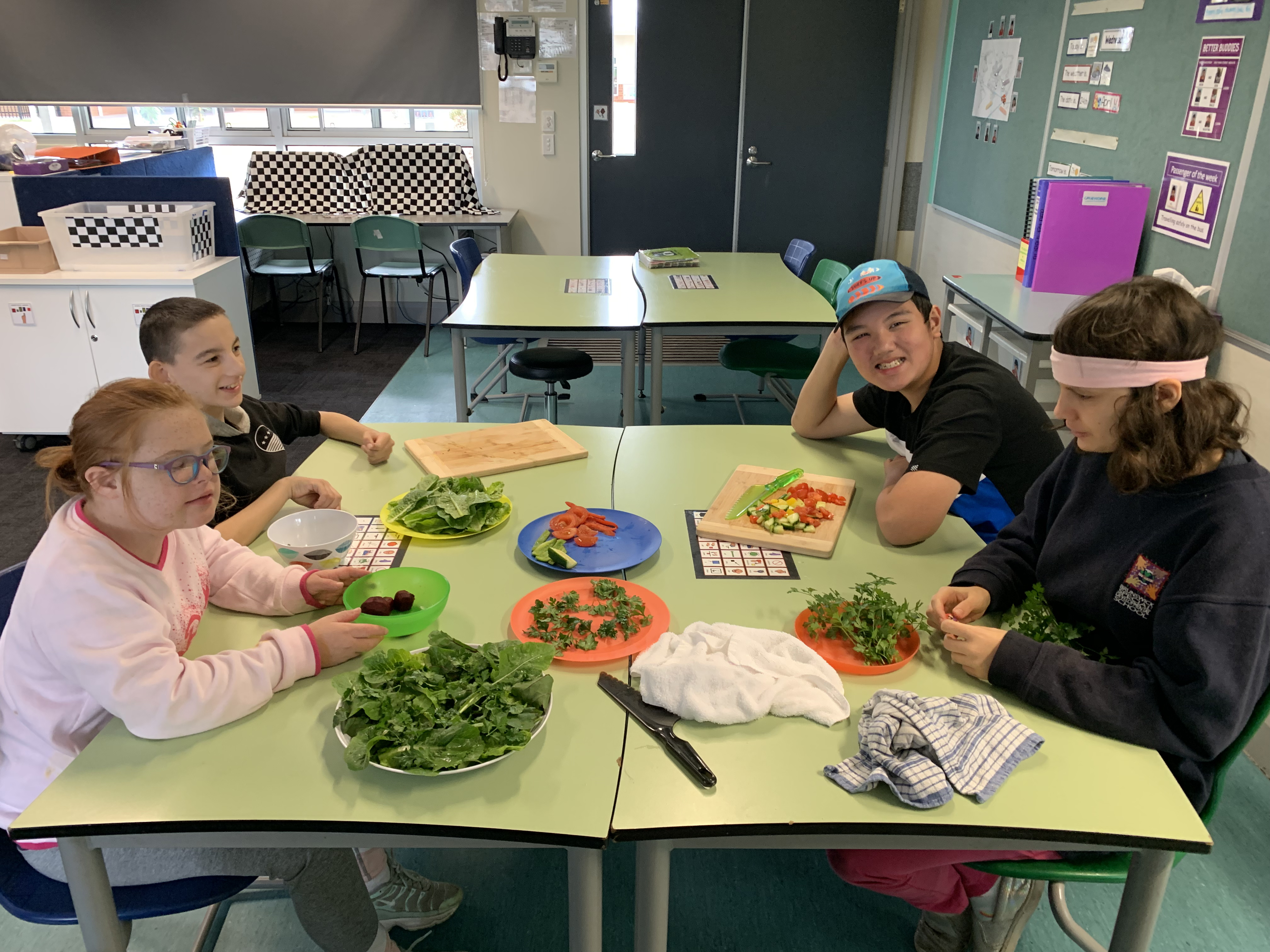 Waratah SDS is a school which values and respects the individuality of each student. Students who attend our school come from a wide area of Melbourne, including parts of Banyule, Yarra, Moreland, Darebin and the City of Melbourne. The school community encompasses a wide range of socioeconomic and ethnic backgrounds. Many of our studentshave associated disabilities including sensory, physical, medical, communication and autism spectrum disorders.
We are committed to achieving the very best educational outcomes for all our students through an individually tailored curriculum. Our school curriculum is aligned with the Victorian Curriculum and addresses the learning areas of literacy, maths, health and physical education, science, technology, humanities, the arts and personal and interpersonal capabilities.A dedicated multidisciplinary staff ensure students have the best opportunities for success.
A functional and integrated approach is taken to student learning with language and communication a key focus. Alongside speech we use a range of alternative and augmentative communication systems with opportunities
for communication incorporated into all aspects
of the school day.
Teachers are in daily contact with parents building a strong home/school partnership and our welfare officer provides additional support to families and helps them link into other services.
A Satellite Unit at Brunswick South West PS provides access to special education in a local neighbourhood school. Students attend the satellite unit on a full time basis and aresupported to participate in programs with their primary school peers. This provides additional opportunities to develop social and language skills whilst still benefitting from the expertise of the special education staff.