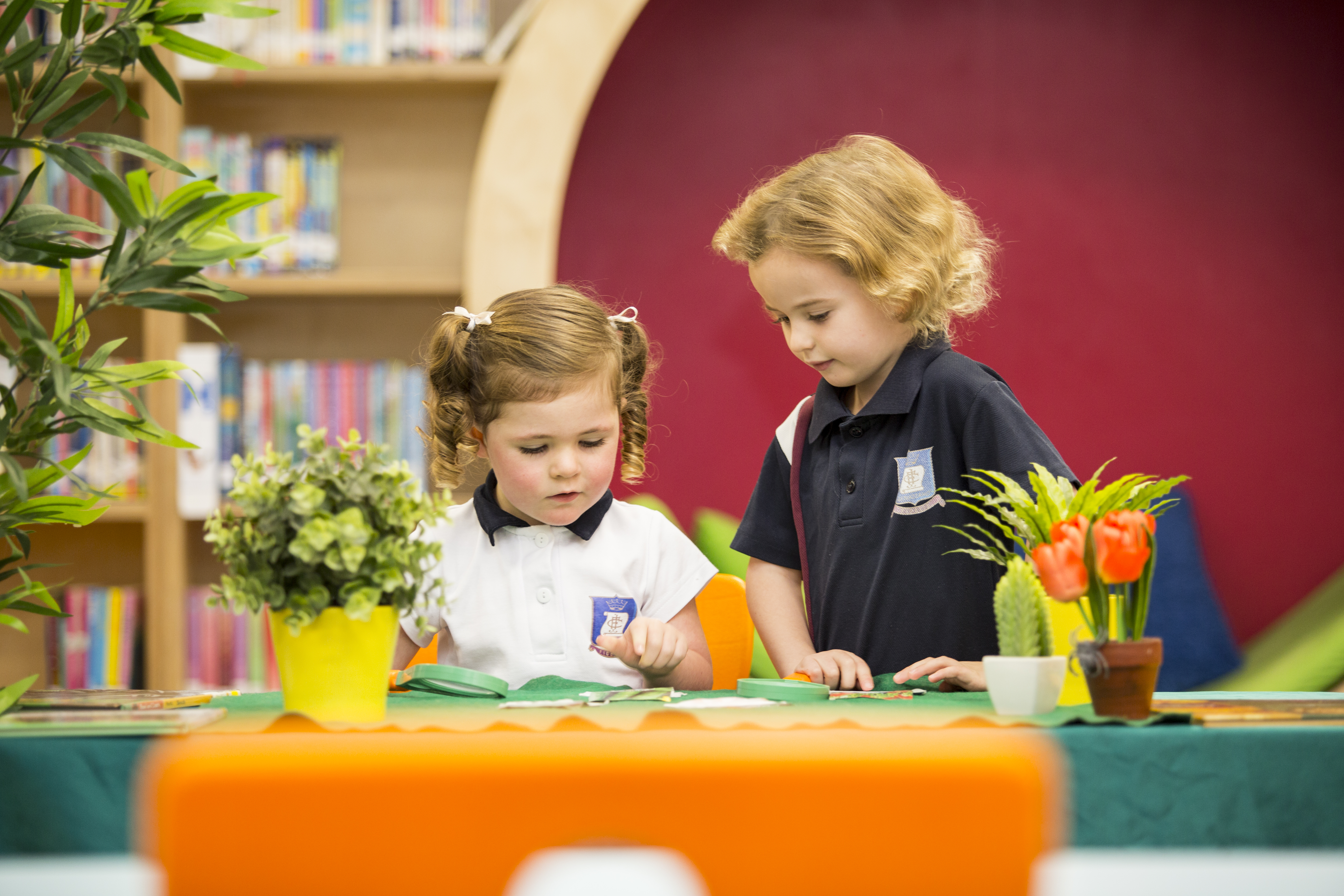 Catholic schools have a unique character that is derived from their mission to provide an accessible, high-quality, low-fee, inclusive, faith and values-based education to all who want one.
It is a mission that draws on a tradition of service to the Australian community that stretches back more than 200 years.
'It's clear that parents appreciate having this educational choice for their children', says Jim Miles, Acting Executive Director of Catholic Education Melbourne.
'Parents also choose to send their children to Catholic schools because we achieve our objective to help students make the most of their potential.'
This is achieved through a holistic approach that puts the whole child at the heart of education.
'We aim to shape the academic, spiritual, physical, social and moral elements of the students in our care.'
'By recognising the unique abilities and needs of each and every boy and girl under our care, we are able to transform these young minds into vibrant, active contributors within our society.'
Donna Bryce, Principal of St Catherine of Siena Catholic Primary School, Armstrong Creek, says that 'educating the whole child provides a real sense of who each child is, constructing positive relationships with self and each other'.
'We want children to feel valued, designing learning which is individualised with equity, dignity and respect.'
This year more than 153,000 students – almost one in four school students – are enjoying a Catholic education in over 330 schools across Melbourne.
Catholic education is by far the second largest provider of schooling in Victoria.
Two new schools are opening in 2020, one primary and one secondary, to serve the Greater Geelong/Surf Coast region. Over the next few years, we hope to build on this growth with two more secondary schools and eight new primaries.
The commitment to holistic education from the more than 17,000 teaching and support staff in Melbourne Catholic schools continues to reap academic rewards.
University of Melbourne research has found that Catholic schools add an average of six points to tertiary admission ranks, or ATAR scores, at the crucial career-defining end of a student's school journey.
Curtin University research shows holistic education pays real-world dividends. It has found that Australians who attended Catholic schools enjoy a wage premium of around 10 per cent.
Andrew Leighton, Principal of St Clare's Catholic School, Truganina South, is inspired by what a Catholic education can achieve.
'Families want children to learn as independent, creative thinkers, inspired by gospel values and empowered with a sense of purpose and responsibility', he says.
'Students learn to confidently engage with others and develop skills to adapt to an ever-changing world; it's wonderful to watch.'
Parents have a critical role to play in achieving student success because – as Robert Horwood, Principal of St Leonard's School in Glen Waverley, explains – it involves building deep connections with parents as partners in learning, and helping them assist their children with their school journey.
'With more parents working and the pressures of being time-poor, many families have less time to be together and to enjoy and discuss everyday life.'
'These factors can lead to a sense of uncertainty and anxiousness for parents, who then unknowingly pass feelings of anxiety and lack of resilience on to their children.'
'Sometimes, real or implied pressure to be perfect, compete, achieve success in everything they do and never being allowed to fail sets our learners up to be anxious teenagers and adults.'
This is where Catholic schools' emphasis on parental communication and support can make a real difference and smooth student paths to learning.
Alongside a first-rate education, Catholic schools also offer social partnerships that keep Catholic schools at the cutting edge of an ever-evolving education sector.
Mr Miles says that these 'partnerships give students access to a wide range of opportunities that can support future career prospects and get them involved in helping their neighbours through social justice activities in their local community'.
'The minds of twenty-first century learners need to be nourished by a range of opinions to help build better communities for the future.'
An emphasis on the whole student is further endorsed by academic research, with a Curtin University study showing Catholic school graduates enjoy higher levels of life satisfaction.
The study also makes special mention of the social capital available to those from Catholic schools.
This powerful sense of social justice is what inspired students at Kolbe Catholic College, Greenvale Lakes, to generously donate and deliver Christmas presents to children who have experienced some form of abuse, neglect or trauma.
Students also benefit from school wellbeing programs that live out the gospel values of faith and a shared belief that we should all aspire to a common good.
And in an important indication of the character of our schools, a Melbourne Institute study shows that Catholic school students are far less likely to be bullied than those attending government schools.
As part of this, Catholic schools not only aim to create zero-bullying environments based on a genuine concern for others, but strive to be leaders in child safety.
Krystine Hocking, Principal of Holy Trinity Catholic Primary School in Sunbury, says that 'Catholic schools are places where families have a sense of hope based on the experience of God's love and care'. Catholic schools continually search for ways to draw on the very rich Catholic tradition to offer students a deeper vision of who the human person is and what we are called to do for the world.
With Catholic education's growing popularity as a school choice and the expansion of school communities over the next decade, now is an exciting time for the Catholic school community in Victoria.
As always, Catholic schools will continue to respond to the expectations of parents and the changing landscape of contemporary learning to engage students and prepare them as global citizens, equipped to face the world with confidence and sensitivity to social justice issues.