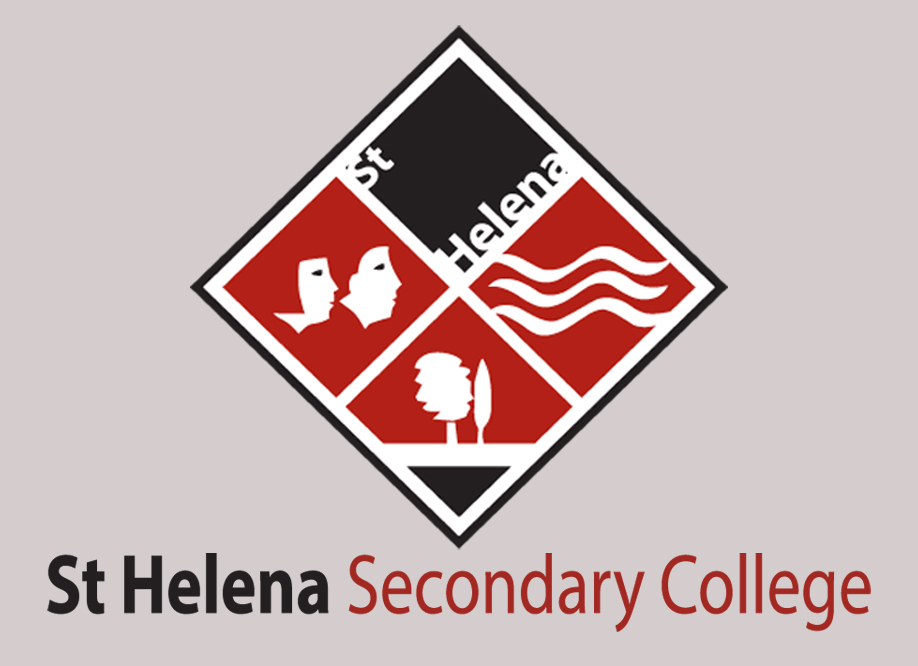 St Helena Secondary College is a vibrant school community located in Eltham North. The College is committed to fostering the growth of the whole child. We have a proud history of excellence in education and our vision is to develop well-rounded global citizens, who are equipped to thrive and contribute positively in the digital age. Our College values of Respect, Responsibility and Personal Best create a strong sense of connectedness in what is a safe, supportive and stimulating personalised learning environment.
St Helena Secondary College is a high-demand school and the school of choice for many families. We know the transition from Primary School to Secondary School can be as daunting as it is exciting. Our highly experienced Transition team partner with families, students and Primary Schools to facilitate a smooth transition to our stand-alone Year 7 Junior School, quickly establishing new students as an integral part of our community.
All students engage in our 'Strive' program which is central to our vision of 'growing the whole child'. The Strive program consists of three streams – Learning Skills, Positivity and Pathways. Students explore age-appropriate curriculum aimed at developing their academic ability, social and emotional skills, and connectedness to an individualised pathway.
Our Year 7 and 8 students are involved in a cluster-based learning model in English and Mathematics, which supports learning and intervention at every students' point of need. This involves pre-testing students at the commencement of each topic, forming groupings based on skill proficiency – at, below, or above expected level – and teaching, intervening and assessing at students' zone of proximal development in order to advance the entire cohort across all ability levels.
Our ACE program caters for the educational needs of gifted and talented students. It ensures these students are engaged, challenged and supported to achieve their full potential.
ACE students remain together in the first three years of secondary school, accelerating through an enhanced curriculum. In Year 10, ACE students can commence their VCE by completing one or two VCE subjects, and may be able to study a university subject via our HEVS program in their final year.
Our award-winning instrumental music program consists of over 220 students (and growing) who regularly compete (and consistently win awards) in the Victorian School Music Festivals and Generations of Jazz Festival. We have a proud tradition of performance including musicals, plays, drama ensemble performances and music concerts. Our dedicated Performing Arts team have been recognised for their excellence in being nominated for and winning several Victorian Music Theatre Guild Awards and Lyrebird Theatre Awards.
Aspiring athletes are able to hone their skills and maximise their potential in our Sports Academy program (Basketball and Netball) and the Athlete Development Program. These programs focus on enhancing student learning in the areas of Technical Skill Development; Tactical and Strategic Development; Strength and Conditioning; Injury Prevention; Match Preparation; and Recovery.
Students are offered an extensive range of camps and international tours, including (but not limited to): the Year 8 Rock and Water Camp, where students develop self-awareness, self-respect and self-confidence to prepare them for young adulthood; an immersive cultural experience to Italy; an opportunity to support economic and social development in a Third World country on the World Challenge; a visit NASA as part of the Space Camp; or an opportunity to see the bright lights of Hollywood and Broadway on our Performing Arts tour.
Owing to our significant size and resourcing, students at St Helena Secondary College are fortunate to be able to select from one of the largest ranges of VCE and VET subjects of any school in Victoria. Each year we are able to offer approximately 40 VCE and VET subjects in the senior years, ensuring any and
all pathway interest is catered for.