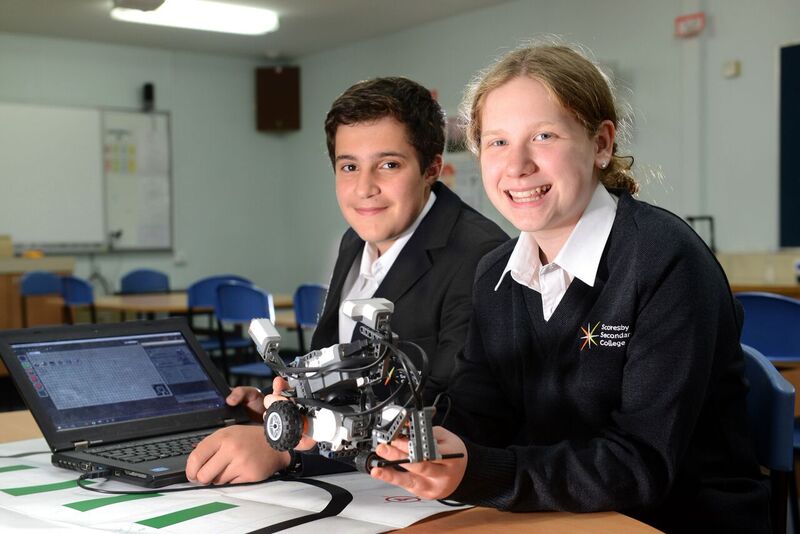 Every child has a gift, a particular skill, a special something that can make a difference – to their own lives, to the lives of those around them and to the future of the world. And every child has the potential and deserves the opportunity to be their brilliant best.
At Scoresby Secondary College, we believe in providing a learning environment that appreciates and nurtures each and every child's individual brilliance and inspires them to make a difference in our global community.
We are about inspiring confidence
Inspiring confidence in our parents – knowing that their child is safe and nurtured as a whole person.
Inspiring confidence in our community – knowing we are building confident and capable citizens.
Inspiring confidence in our tertiary providers and employers – knowing that our students have the best foundations for life ahead.
And most importantly inspiring confidence in our students to be the best they can be and make a difference in our global community.
We welcome prospective parents and students to join our tours to gain a glimpse into our close-knit learning community, building on our strengths:
Collaborative and supportive community
High expectations that promote active participation
Safe, secure and engaging learning environment
Personalised learning
Exceptional instrumental and vocal music program
Recognised for high growth in academic achievement in Naplan and VCE
National Science Olympiad selection
Study scores of 50 in specialist maths and physics.
State sport selection
Australian Council of Education Leaders Awards
University of Melbourne Scholarships 2019 Dux Biomedicine
We know that choosing the right school for your child is one of the most important decisions you will ever make.