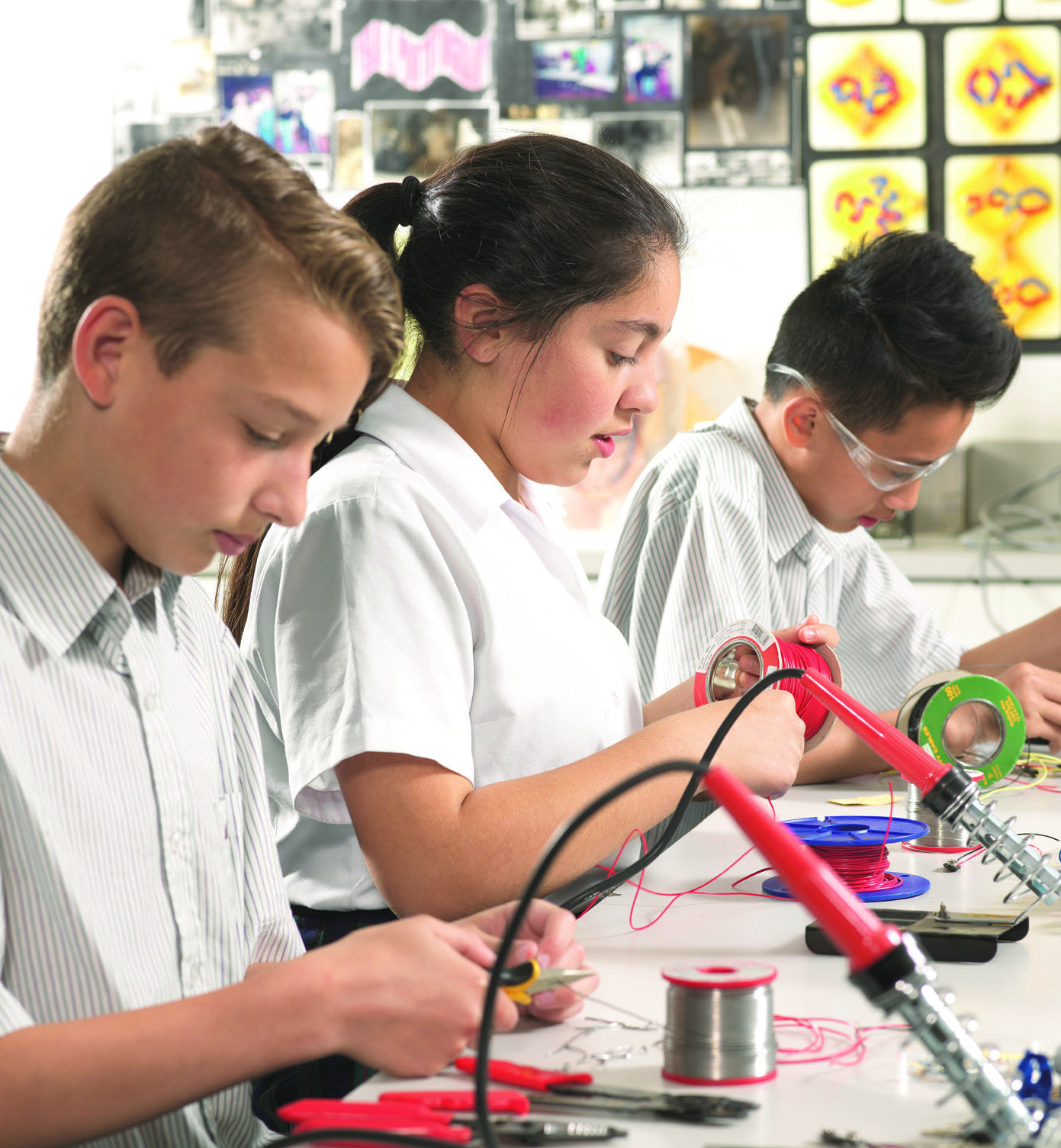 In 2020 Essendon Keilor College is going from strength to strength.
With strong leadership across the College, supported by outstanding teaching and support staff, Essendon Keilor College is providing students with a range of unique educational opportunities that our three specialist campuses provide. Our culture of high expectations with a focus on growth means that all students are supported to reach their maximum potential. Teachers and students work in an environment that is conducive to high achievement. New facilities on all campuses have been designed to support innovative teaching practices that are focussed around preparing students for the challenges that they will face in the future.
Essendon Keilor College is a Year 7 to 12 school, based on three campuses. Our vision is to develop accomplished citizens who contribute, live meaningfully and succeed. For over 100 years we have been fulfilling that vision and will continue to do so for many years to come in partnership with parents and the whole school community.
Essendon Keilor College is a multi-campus college that has served the needs of the community for over 100 years and continues to provide excellent educational opportunities for all students.
Our vision is to develop accomplished citizens who contribute, live meaningfully and succeed.
Our two junior campuses deliver a program designed to meet the needs of students in Years 7 to 9. The senior campus provides a diverse curriculum at Years 10 to 12, including VCE, VET and VCAL, preparing all students to progress to further study and training.
Our graduates frequently return to tell us about their lives since leaving school. They all remark on how much they value the education they received at Essendon Keilor College.
In 2019, the college completed an $11 million rebuilding program to provide outstanding facilities and STEM learning centres for 21st century teaching and learning.
Our college operates in a culturally diverse community and offers a breadth of educational services that support the aspirations of our students and their wide range of needs.
At Essendon Keilor College, students are not just one of a crowd. We know that every student is different, with different aspirations, needs and dreams. This makes the college a unique and exciting place to learn. Our dedicated junior schools focus on early learning and building solid educational skills, friendships and a sense of belonging. The personalised approach to teaching and learning continues at our senior campus in
Essendon, and because there are many pathways to a successful career that run alongside the ATAR system, we make sure that each of our senior students can find their own path to tertiary education, vocational training and employment.
Our individual and personal approach to teaching and learning is the hallmark of our school, and why you can be sure that you are attending a college where your education will really matter. Our college is well known for the excellence of our academic programs, with the specialist senior campus offering VCE, VET and VCAL, and with our graduates progressing to a wide range of pathways.
Our 2019 Dux, Vicky Vu, is planning to study architecture at Swinburne University as our students excelled across a range of disciplines and are furthering their education at universities across Australia.
The College has a number of specialist programs. There is an elite sport program, run in partnership with Victoria University which prepares students for careers in the Sport and Recreation industry. Our College is known for its Performing Arts program and we also specialise in teaching languages other than English working closely with local primary schools to foster the learning of languages at an early age.
With a strong international focus, our college has sister schools in Japan and Vietnam and students travel to visit these countries as well as Italy to hone their language skills. The college hosts an excellent International Students Program. For over 25 years, international students have joined the college to pursue their dreams and have gone on to study at universities in Australia and overseas.
All students have access to the latest technology through computer laboratories and the 1:1 computer program.
Regardless of your cultural background or circumstance, we encourage all prospective parents and students to join our vibrant college and welcoming community.