Home
Melton Christian College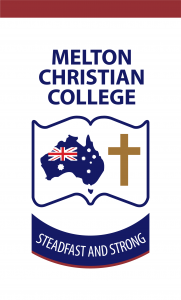 Address:
152‑156 Brooklyn Road
Brookfield
Victoria
3338
Australia
Profile

---

Equipping Students to Reach Their Full Potential In Christ
Melton Christian College's vision is to provide an excellent education which is Christ-centred, and is implemented in a caring and nurturing environment. Melton Christian College staff and families hold to the following shared values: Christ-centeredness, Excellence, Community, Respect, and Passion for Teaching and Learning. Melton Christian College has intentionally build a school-culture where positive-behaviour and Christian values are uncompromisingly established. Students, staff and parents are all expected to behave according to our shared values.
Started in 1985, our College is part of the Christian Education National (CEN) network of schools.
Melton Christian College provides mainstream yet diverse programs from Prep through to Year 12, and seeks to make this excellent education affordable for families. Our programs equip students to show leadership in their community. We insist on high standards of self-management, independent-thinking, respect and selflessness and our committed Christian staff strive to provide caring, focussed learning-environments for students.
The College campus has a stunning gymnasium, well-equipped science and design-tech facilities enabling woodwork, and hospitality, as well as a senior-school centre for year 10-12 academic classes. Junior primary utilises an effective phonics program to provide the foundation for children to learn to read with understanding. Our primary program emphasises the fundamentals of numeracy and literacy. Classroom music, as well as performing and visual arts are programs that the children enjoy greatly, and the entire College community loves our annual Primary and Secondary musicals. Japanese is taught as LOTE, and some Secondary students join the College tour to Japan for language immersion. We also host overseas students from our sister school in Japan. Onsite instrumental music lessons and after school tutoring are also available for convenience for families.
College students represent our school in various inter-school sporting, academic and leadership events, and we have camps throughout upper primary and secondary years. A wide range of VET (Vocational Education and Training) subjects are available through our partnerships with Western Edge VET Cluster of the secondary schools in Melton. Our VCAL program prepares students for the workplace or post-secondary training, and the breadth of subjects offered at VCE level supports student development and prepares students for their university courses.