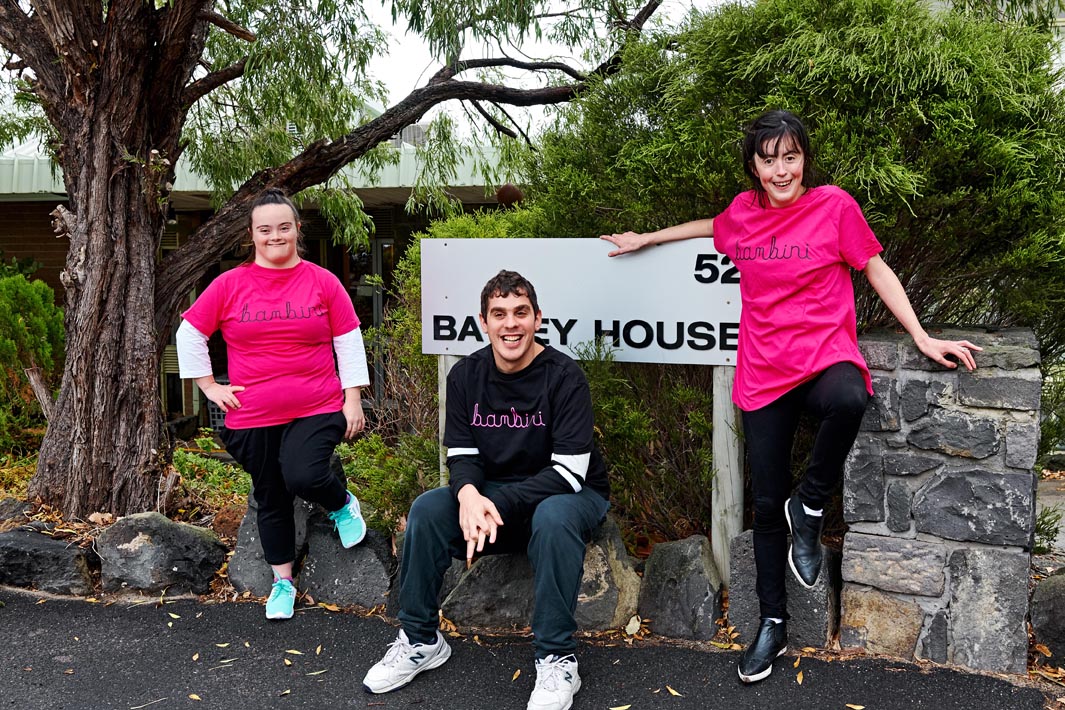 Bayley House offers a warm, vibrant and close-knit community.
As a for-purpose organisation with experience spanning seven decades, we thrive on supporting the wellbeing of people with intellectual disability as they live, learn, create and belong.
We harness individual talents, energy and enthusiasm to provide life skills, stimulating experiences and new opportunities through strengths-based and person-centred active support.
High quality, accredited courses and in-house activities for learners at any level.
Capacity building is vital for all of us. While learning underpins all our activities, we also have specific education programs.
Pathways to integration – adults with an intellectual disability
We are proud of our strong partnerships with a wide variety of local organisations. We foster participation and significant interactions as we create pathways for people living with a disability to interact meaningfully with their broader community.
Accredited courses
TAFE – Certificate 1 Vocational Preparation at Holmesglen TAFE
Certificate 1 Dance at Melbourne Polytechnic
Certificate 1 Transition Education from AST (Access Skills Training)
Certificate 1 Initial Adult Literacy & Numeracy AST
IN-HOUSE COURSES
Literacy and numeracy
Bayley Ambassadors – Public Speaking. We are part of the VALID network
SOCIAL ENTERPRISES
Bayley Bakes
Bayley Cafe
Succulents for sale
Retail Art
WORKPLACE TRAINING
Thanks to our partnerships with local businesses, our Community Engagement initiative creates the opportunity for individuals to participate in either voluntary or paid work experiences. The program allows our people to learn new skills, build strong connections with staff and customers, boost morale and enhance a sense of teamwork, all while being supported by Bayley House staff.