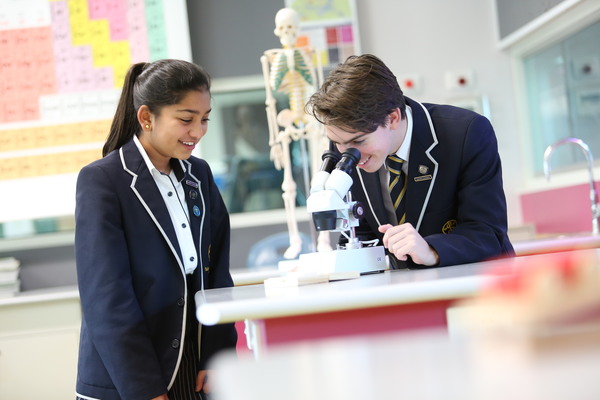 Striving in life is the school motto reflected in our unique culture at Salesian College Sunbury.
We make great efforts to provide a supportive and nurturing environment for our entire staff and student community. Our dedicated teachers encourage and challenge our students to become lifelong learners, ensuring they have every opportunity to achieve greatness.
We are proud to be a co-educational school providing quality education. Our vision is future focussed and empowering. Our culture embodies our values of excellence and academic rigor, discipline and dedication, integrity and honesty, religion and generosity of spirit.
Our students enjoy a broad range of academic, artistic, environmental, performance, musical, and sporting resources within our unique learning and teaching environment – set upon extensive property.
At Salesian College Sunbury, our enriching curriculum, peaceful environment, and commitment to our four value pillars – community, learning, excellence, and faith – set us apart from other schools.
We strongly believe that every student has the ability to strive for greatness given the opportunity and environment. We provide opportunities for students from Year 7-12 to explore and cultivate their diverse interests and talents and offer VCE, VCAL, and VET study pathways to our senior students as we recognise that each student is unique in their educational needs.
We welcome you to visit our College, meet our teachers, and see our expansive school grounds. Visit our website to apply online, make a payment or find out tour dates.